Easy Balsamic Vinaigrette
Store bought salad dressings and seasoning packets tend to be laden with unnecessary artificial ingredients, including sugar, coloring, preservatives, and MSG. All of these ingredients can trigger an inflammatory response in the body.
Make your own flavorful balsamic vinaigrette in a flash with a few basic ingredients.
Balsamic Vinaigrette Recipe
2 garlic cloves, pressed or finely minced
1 shallot, minced
3 tbsp balsamic vinegar
1 tbsp dijon mustard
1 tsp honey (optional)
1/4 cup olive oil
salt & pepper
Place garlic and shallot in a small bowl and stir in balsamic vinegar. Let it rest for a few minutes to mellow the garlic and shallot. Whisk in the dijon, honey if desired, and olive oil. Add salt & pepper to taste.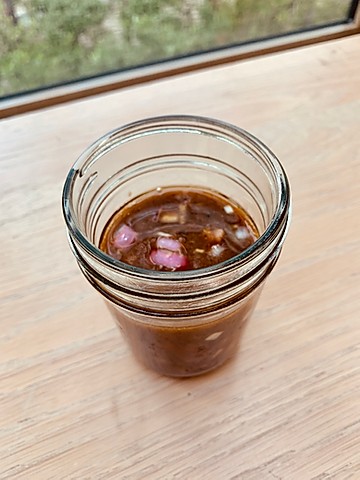 This is for general informational purposes only and does not constitute any practice of medicine or professional health care services of any type. The use of information on this blog is at the user's own risk. The content of this blog is not intended to be a substitute for professional medical advice, for diagnosis, or for treatment. Please seek the care of your health care professionals for any questions or concerns.