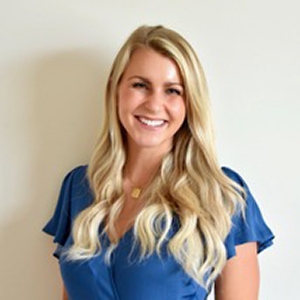 Stevie Jane Bruce is a UNC-Chapel Hill and UNC-Charlotte nursing graduate who is passionate about exercise and nutrition, but most of all balance. Stevie enjoys getting to know her clients and helping them make positive lifestyle changes to better their health.
Throughout nursing school, Stevie pursued her passion for health and wellness on her food blog simplysteviejane where she collaborated with other wellness influencers to share recipes and tips on balanced, healthy living.
Stevie currently divides her time between the Medical Intensive Care Unit at Atrium Main and Companion Health. Stevie's ability to effectively work in these two very different settings speaks to her genuine desire to help heal and her nursing expertise. Plus, her work in the MICU fuels her work at Companion Health—she wants to keep people out of the hospital!
As Companion Health's first nurse, Stevie hopes to help clients feel welcome in an environment where lifestyle changes are possible. She knows from personal experience how powerful lifestyle changes can be and the significant impact they have on well-being.
In her free time, Stevie enjoys cooking, exercising, gardening, reading, hanging out with her two miniature schnauzers, and kayaking with her husband.