The GI Map An Advanced Diagnostic Stool Test
If you've heard the quote from ancient physician Hippocrates, you'll recall that "All disease begins in the gut." And while we can't say that every disease begins in the gut, we do know that many conditions are influenced by inflammation. And every time we eat or drink something, we are introducing our system to something positive or negative that may cause inflammation.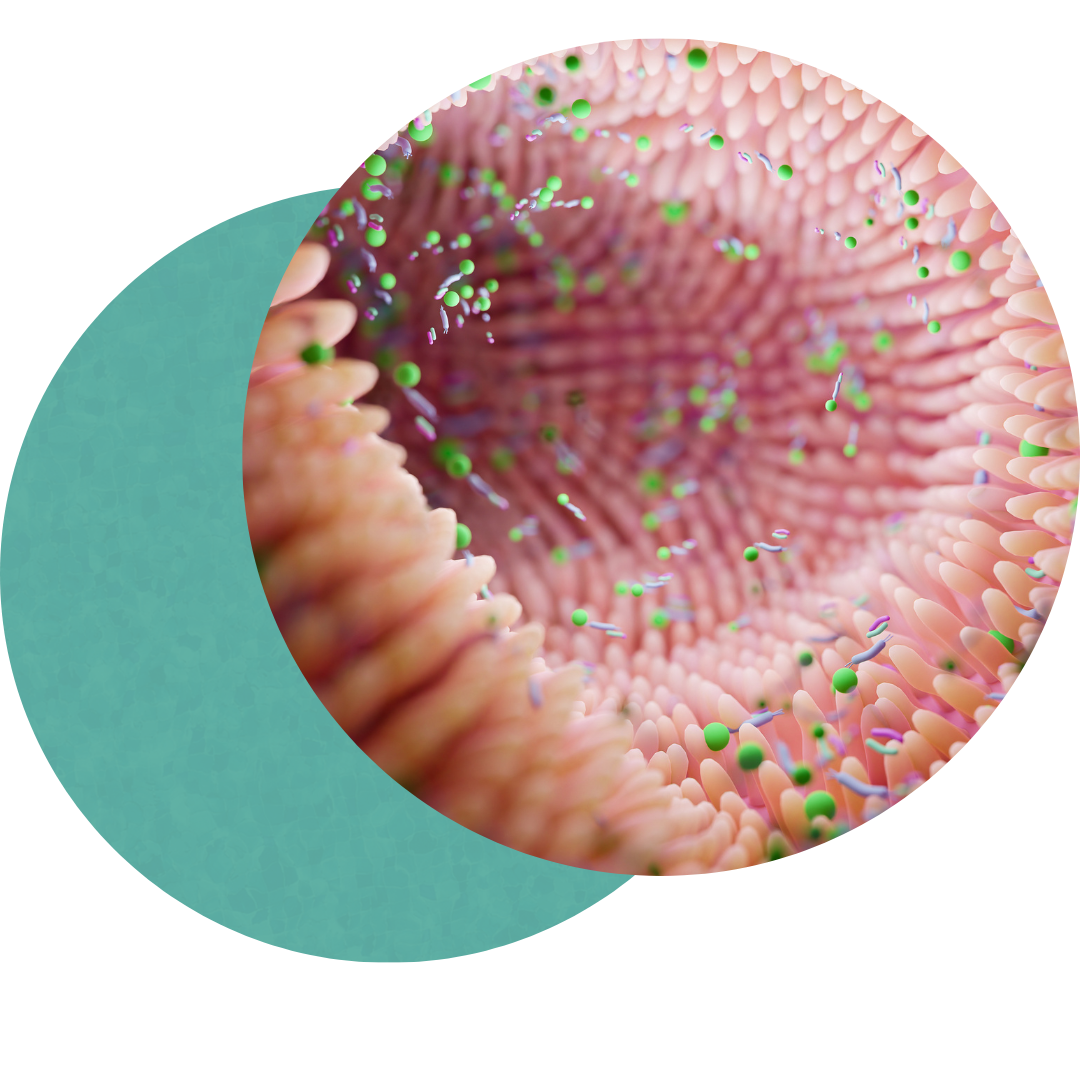 Why is Gut Health Important?
As outlined in this post, gut health plays a part in our overall health, not just digestion. The gut is essential for optimal functioning of our immune system, nutrient absorption, and even mental health. Imbalances (referred to as dysbiosis) in the gut can contribute to various health issues, including gastrointestinal disorders, autoimmune diseases, mood disorders, and even chronic conditions like obesity and cardiovascular disease.
A healthy gut microbiome supports a strong immune system, helps to ward off harmful pathogens, promotes efficient digestion and nutrient absorption, and contributes to a balanced mental state.
What is the GI Map?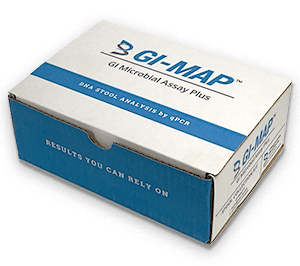 The GI Map, short for Gastrointestinal Microbial Assay Plus, is an advanced diagnostic test that provides comprehensive insights into gut health. It is a powerful tool used by healthcare professionals to assess the balance of microorganisms in the gut, detect pathogens, evaluate inflammation markers, and analyze digestive function.
Unlike traditional gut health tests that may provide limited information, the GI Map offers a comprehensive evaluation of various aspects of gut health. It goes beyond simply identifying the presence of pathogens and provides a more detailed understanding of the overall state of the gut microbiome, inflammatory markers, and digestive function. It is the chosen test of our practice because of the depth of information provided.
The GI Map test analyzes multiple factors related to gut health, including:
1. Gut Microbiome: It assesses the composition and diversity of the gut microbiome by analyzing the presence of beneficial bacteria, opportunistic pathogens, commensal bacteria, and dysbiotic patterns. This information helps determine if there is an imbalance in the gut microbiota, which can have implications for overall health and well-being.
2. Pathogens: This part of test screens for the presence of various pathogens, including bacteria, parasites, and viruses that may be causing gastrointestinal issues. The test includes common pathogens like E.coli, Campylobacter, Clostridium difficile, as well as less well-known ones that can cause chronic gut issues.
3. Inflammation Markers: The GI Map measures specific markers of gut inflammation, such as calprotectin and secretory IgA. Elevated levels of these markers can indicate ongoing inflammation in the gut, which is associated with various digestive disorders and immune dysfunction.
4. Digestive Function: The test evaluates digestive function by assessing markers such as pancreatic elastase, which indicates pancreatic enzyme production, and beta-glucuronidase, which can provide insights into the metabolism of estrogen in the gut. These markers help identify potential issues related to digestion, absorption, and detoxification processes.
By analyzing these key aspects, the GI Map provides a comprehensive picture of gut health, allowing us to develop targeted treatment plans tailored to each individual's specific needs.
Benefits of the GI Map
Dr. Jorge has chosen to use the GI Map in our practice for many reasons:
1. The comprehensive analysis over other tests. Many standard tests only focus on identifying specific pathogens, yet the GI Map analyzes multiple factors to include the gut microbiome, inflammation markers and digestive function in addition to pathogens. This broader analysis gives a more complete picture of overall gut health.
2. Detection of hidden pathogens. The GI Map can detect bacteria, parasites and viruses that may be contributing to GI issues. It identifies both well-known as well as lesser-known ones that may go undetected in other tests. By identifying these pathogens, we can create strategies to eradicate them and improve gut health.
3. Identification of inflammation markers: In addition to the pathogens, the GI map measures specific markers of gut inflammation, to include calprotectin and secretory IgA. Elevated levels of these markers indicate ongoing inflammation in the gut which can be indicative of various digestive disorders.
4. Assessment of digestive function: The GI Map includes input on both elastase and beta-glucuronidase, both which provide insight into the efficiency of the digestive system and the ability to absorb nutrients properly.
5. Personalized insights and actionable results close out the benefits of the GI Map, and why we choose to use this test.
The GI Map offers a comprehensive, personalized and detailed assessment of gut health compared to traditional stool tests and gives us the ability to create a personalized plan for each individual.
Understanding the GI Map Report
The GI Map report provides very in-depth information that can be broken down by either Dr. Jorge or Anya Wallace, PA-C.
Anya has created a short video discussing what we look for in analyzing a GI Map at our office in Charlotte, NC.
What is the Process of Doing the GI Map?
If it is determined that a stool test can be useful for you, you will be provided with a kit and full instructions to take home. Following the instructions, you will collect a small stool sample at home. It's important to ensure proper hygiene and follow any specific guidelines provided by your healthcare professional, such as avoiding certain medications or dietary restrictions prior to the test.
Once you have collected the sample, it is sealed in the provided container and sent to a designated laboratory. In the laboratory, advanced molecular techniques are employed to analyze the sample. The laboratory will generate a detailed report based on the analysis, which will be interpreted by us to provide valuable insights into your gut health status and guide appropriate treatment strategies.
The GI Map has been used with success with many of our clients. If you'd like to find out more about this test, or about becoming a member, please contact us.