Published June 1, 2023
Jonna G.'s Success Story
Those who know Jonna describe her as having a wonderfully caring personality.
Jonna describes herself as a "Type A" who puts everyone else first. 
As often happens to these individuals, the lack of focus on themselves can begin to erode their health. Thus was the case for Jonna, whose stress was exacerbated with a very demanding job, volunteer obligations, and of course, her family. What is often admirable and well-intentioned can take a toll on even the best of us.
Jonna's list of long-term goals includes living to a healthy 100 years-old, and she knew that current methods were not going to get her there. She had to make adjustments, and committing to her health was the first step.
Lifestyle changes were a necessity. Jonna's health coach (with direction from Jonna's provider Anya Wallace, PA-C) focused on stress management, setting (and keeping) boundaries and overall mindset. Ready to make changes, Jonna successfully moved forward with these initiatives and soon was tackling the areas of nutrition, exercise and healthy sleep habits. She was cruising— well on her way to better days!
And then life got in the way. 
Jonna's work load and travel increased while she tried to maintain balance. She got Covid and was sick for weeks. But what seemed like a bump in the road actually served as a wake-up call for our member of the month: it was time to pull tight on those boundaries, beef up her self-care and double down on stress management.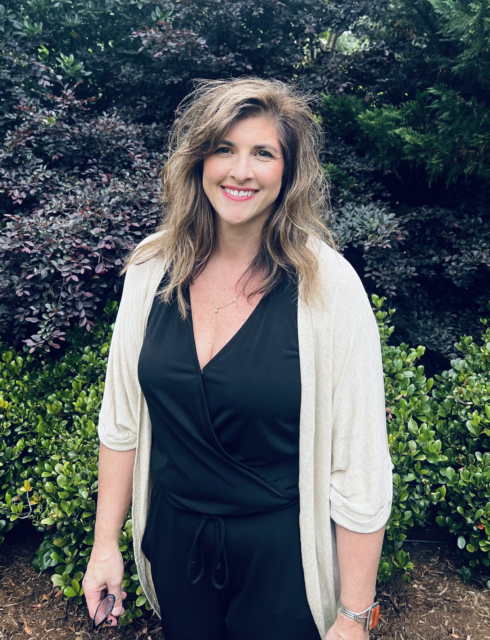 Jonna began responding vs. reacting to situations at work. The result? She felt back in the driver's seat of her own ship, not being thrown to the wolves in the oh-too-common chaos of life. 
Jonna adopted the box breathing method to calm herself and incorporated the word "No" as a full sentence. She embraced delegating at her office and at home (a shock to her family!) and above all, she'd come full circle: she is loyal to herself and has learned to put herself first.
Let's not forget some huge nutritional changes she's incorporated: giving up Diet Sunkist, and instead not only drinking water but craving it. Baked goods and jelly beans used to have her personal number, but she's broken up with them as well. 
Because of her frequent work travel, she focuses on meal planning and prep when she's home. When she travels for work, she makes time for walks or hikes. As far as sleep is concerned, she has learned to listen to her body when it's tired and goes to bed to avoid getting a second wind—what a win!
Medically speaking, Anya has worked with Jonna on lowering cholesterol and inflammation as indicated on a Cleveland Heart Lab. In addition, Jonna's hormone levels have been balanced, offering better energy and optimized sleep. Jonna's clothes fit better, her rosacea has improved, and she has reduced the use of her inhaler. 
Jonna's achieved so much, and she's not stopping—next up on her list is conquering Kilimanjaro. We have no doubts that you can't do it, Jonna!