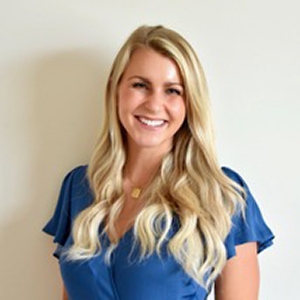 Stevie Jane Bruce is a UNC-Chapel Hill and UNC-Charlotte nursing graduate who is passionate about exercise and nutrition, but most of all balance. Stevie enjoys getting to know her clients and helping them make positive lifestyle changes to better their health.
Stevie formerly worked at the Medical Intensive Care Unit at Atrium Main, but discovered that her true nursing passion aligns more with helping people pursue wellness. Acting on that ideal, Stevie furthered her education and got trained as an Certified Holistic Health Coach.
As Companion Health's lead nurse, Stevie aims to help clients feel welcome in an environment where lifestyle changes are possible. She knows from personal experience how powerful these modifications can be, and the significant impact they have on well-being.
In her free time, Stevie enjoys cooking, exercising, reading, and hanging out with her husband and son.